Call us on: +359 87 77 04 19 / +359 87 77 06 85
Body with long sleeves Olimpia dark blue
Code:

445 dark blue-1

Weight:
Elegant body with long sleeves in dark blue colour. The body is a mix of cotton, tulle and lace. The sleeves are made of tulle and lace, the V-neck is from lace and it looks very classy. The Body is with bikini cut and it is super comfortable.
Made in Bulgaria from SIA underwear!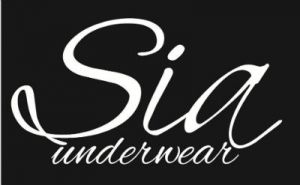 Quick Buy
Just 4 fields to fill in
Recommendation for operation:

Hand washing max 30 degrees.
Do not bleach.
Do not tumble.
Do not dry clean.
Do not iron/


Attention:

The lace design may be different than what you see on the picture.


Quality:

All the models are produced with high quality materials with European origin.


Useful:

If you adhere to the operating recommendations, you will enjoy a long life of your underwear!


:

Designed and produced in Bulgaria!


hygienic piece:

This product is with cotton hygienic piece!