Call us on: +359 87 77 04 19 / +359 87 77 06 85
Code:

447 black-1

Weight:
Luxury women's set of microfiber and lace. The set consists of a beautiful nightgown with lace cups, slightly above the knee and with adjustable straps, while the bottom is Brazilian with microfiber lace accents and a single back. Both parts of the set are decorated with a handmade satin ribbon in the same color and with a shiny pebble. Made in Bulgaria by SIA Underwear!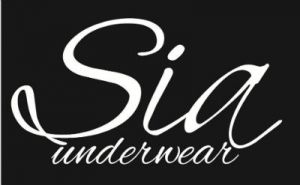 Quick Buy
Just 4 fields to fill in
Recommendation for operation:

Hand washing max 30 degrees.
Do not bleach.
Do not tumble.
Do not dry clean.
Do not iron/


Attention:

The lace design may be different than what you see on the picture.


Quality:

All the models are produced with high quality materials with European origin.


Useful:

If you adhere to the operating recommendations, you will enjoy a long life of your underwear!


:

Designed and produced in Bulgaria!


hygienic piece:

This product is with cotton hygienic piece!