Call us on: +359 87 77 04 19 / +359 87 77 06 85
Code:

438 white-1

Weight:
Elegant tulle and lace petticoat. The model is with high waist and lenght right above the knee. You can wear it with slightly shorter skirt or dress and layer it. The petttisoat is sexy and comfy, but another positive for this model is that it's antistatic.
Made in Bulgaria from SIA Underwear!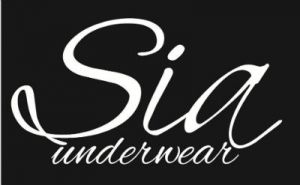 Quick Buy
Just 4 fields to fill in
Recommendation for operation:

Hand washing max 30 degrees.
Do not bleach.
Do not tumble.
Do not dry clean.
Do not iron/


Attention:

The lace design may be different than what you see on the picture.


Quality:

All the models are produced with high quality materials with European origin.


Useful:

If you adhere to the operating recommendations, you will enjoy a long life of your underwear!


:

Designed and produced in Bulgaria!